TDM (2054) VERSUS MAJU PERAK (8141) POTENTIAL TO RISE 100% to 200% BY ECRL BOOSTER, Calvin Tan Research
Hi guys,
April is here! So is the ECRL (East Coast Rail Link) final signing!
Calvin has highlighted 6 stocks that might benefit from ECRL restoration – AZRB, T7 Global, Lafarge, Prestar, Masteel & TalamT
Now 2 more Stocks are destined to do very well if ECRL is on again –
1) TDM stands for Trengganu Development, Malaysia
Having bulk of its Oil Palm Plantations in Trengganu & 2 Big Hospitals (In Kuantan & Trengganu) TDM Assets will benefit the most compared to many other companies when ECRL is signed
Why will TDM Assets price rise?
Answer:
These are the Advantages of a Direct Rail Link from Port Klang to the Eastern States of Pahang, Trengganu & Kelantan
a) Huge Saving of time & money
See this map
Distance from Klang to Kuantan
Distance from Klang to Kuantan is 225 kilometers. This air travel distance is equal to 140 miles.
140 miles.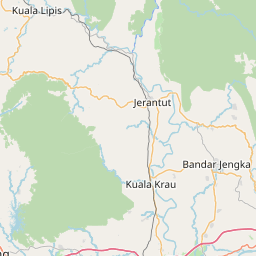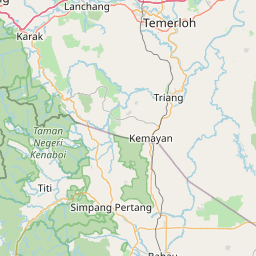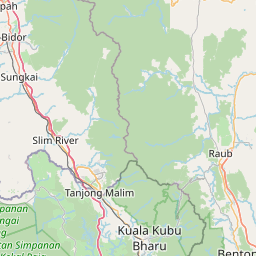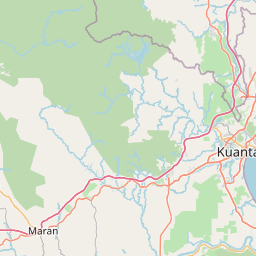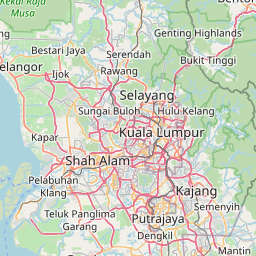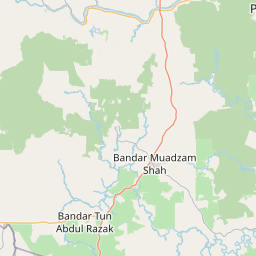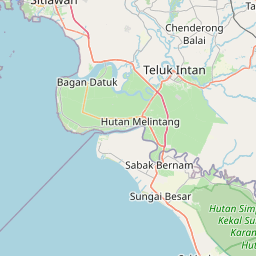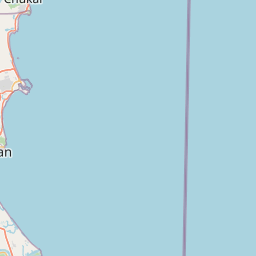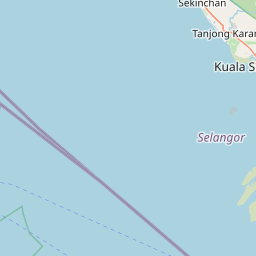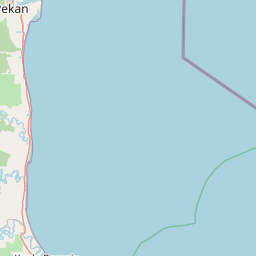 WHAT IF WE TRAVEL BY SEA FROM PORT KLANG TO KUANTAN?
We have to travel south by straits of melaka – go round straits of Singapore – then up the East coast to Kuantan port
One way KL to Spore is 350Km. Back is another 350Km & round Singapore length is another 100Km
So by land is 225 Km and by sea is about 800Km
3 h 51 min (350.1 km) via Lebuhraya Utara-Selatan/E2
Of course it is not cheap to send by Land Route compared to Sea Route
NOW NO MORE. WITH THE ECRL BELOW THE COST SAVING AND TIME SAVING WILL BE HUGE
ECRL TRAIN WILL TRAVEL HOW FAST PER KM?
See this
https://www.channelnewsasia.com/news/asia/malaysia-east-coast-rail-link-game-changer-cancellation-11239336
THE ELECTRIC TRAIN ON ECRL WILL TRAVEL AT THE SPEED OF 160KM PER HOUR
SO TRAIN FROM KLANG SHOULD REACH KUANTAN PORT WITHIN 2 HOURS (For Road Haulage due to Undulating High land & Low land of KL – Karak Stretch It takes more than 5 Hours for Heavy Trailers Transporting Goods Across & also more expensive.
RAIL LINE WILL CUT COST OF TIME & SAVINGS
What about Sea Route?
Although Shipping by Sea Route is cheap each KM (About 50% of Train Cost) The Distance being 800 Km compared to Train route of 225 Km it is STILL VERY MUCH CHEAPER FOR TIME AND COST AT THE BOTTOM LINE
Let's do a simple calculation
Travel by Rail Statistically 225/160km = 1 hour 40 minutes
Travel by Sea (Ship travels at only 37 kph… So 800 divides by 37 = 21.6 Hours
If you pass by the Straits of Singapore ships will have to slow down to only 22km per hour as 1,000 Ships of all sizes pass by this 2 km narrow passage daily
See
SO TRAVEL TIME BY SEA FREIGHT FROM PORT KLANG TO KUANTAN PORT TAKES ONE DAY BUT BY ECRL IT TAKES ONLY 2 HOURS
WHAT ABOUT ITS COSTS
TAKE RM10 PER KM (for example)
IT COSTS MORE THAN DOUBLE BY RAIL COMPARED TO SEA ROUTE
BUT AT 225 KM IF X 2 = 450 AND X BY RM10 = RM4,500
AND BY SEA AT 800 KM X RM10 = Rm8,000
SO THERE IS A SAVING OF Rm3,500 or about 44%
This is only an estimated example.
BUT IT IS DEFINITELY VIABLE AS THE ECRL IS PART OF CHINA'S MARITIME SILK ROUTE (AND CHINA ALREADY HAS FEW THOUSAND YEARS EXPERIENCE WITH THE OLD SILK ROAD TRADE FOR MANY CENTURIES
DEFINITELY IT MAKES BUSINESS SENSE OR ELSE CHINA WOULD NOT SPENT RM5 TRILLIONS FOR THE NEW LAND AND SEA SILK ROUTE OF THIS MODERN TIME!!
NOW THE BIG QUESTION IS IF ECRL IS ON AGAIN WHY TRENGGANU WILL BENEFIT SO MUCH?
THE ANSWER IS OBVIOUS
TDM HAS BULK OF ITS PLANTATION LANDS IN TRENGGANU. AND THEY ARE BOUND TO APPRECIATE IN VALUE. ALSO 2 HOSPITALS… ONE IN TRENGGANU & ONE IN KUANTAN CAPITAL
SEE HOW STRATEGIC TRENGGANU LIES ALONG THE ECRL ROUTE
WHAT OTHER ADVANTAGES APART FROM SAVING OF TIME & MONEY FOR TDM?
THE EASTERN STATES OF TRENGGANU, PAHANG & KELANTAN ARE KNOWN TO HAVE FLOODS DURING THE NORTH EAST MONSOON. MANY ROADS ARE CLOSED TO TRAFFIC AND IMPASSABLE. WITH THE ECRL THE ENTIRE REGION WILL BE OPEN FOR BUSINESS & TRAVELING EVEN DURING MONSOON SEASON
ALL THESE AND MORE WILL UPLIFT THE ASSETS OF TDM
ASSETS OF TDM?
AT 17.5 SEN WITH NTA OF 66 SEN TDM IS SELLING AT A WHOPPING 74 DISCOUNT TO NTA
A LOOK AT ITS NET ASSETS SHOW 4 HOSPITALS
ALL LOCATED IN PRIME AREAS OF TAMAN DESA, KL, PETALING JAYA, TRENGGANU & KUANTAN. HOSPITAL ASSET VALUE ALREADY MATCH TDM BORROWINGS OF RM400 MILLIONS. LEAVING SURPLUS OF MANY PRECIOUS OIL PALM ESTATE LANDBANKS
AND THESE ESTATES ARE CERTIFIED PLUS TDM ALSO TOOK THE TROUBLE TO PROCESS WASTE INTO FERTILIZER
THIS VALUE ADD WAS ALSO DONE BY TMAKMUR WHEN THEY REAR COWS/GOATS IN THE OIL PALM PLANTATIONS
A PRO ACTIVE MANAGEMENT LIKE TMAKMUR WAS TAKEN PRIVATE. NOW CALVIN SEES THE SAME DILIGENCE & INDUSTRY IN TDM
NOT ONLY CALVIN SEE
SEE (GO TO TDM ANNUAL REPORT)
UNDER TOP 30 HOLDERS
Comining  in at Top 11. Neoh Choo Ee & Company, Sdn. Berhad 6,246,640
Coming in at Top 28. Dynaquest Sdn. Berhad 1,475,740
SO BULLISH IS DR. NEOH ON TDM THAT HE BOUGHT 1.475 MILLION TDM FOR HIS DYNAQUEST FUND INVESTORS.
WHILE HE HIMSELF IS EXTREMELY BULLISH TO PUT EVEN MORE OF HIS OWN MONEY UNDER NEOH CHOO EE (HIS OWN PERSONAL COMPANY) AT 6.246 MILLION TDM SHARES
AT 17.5 SEN CALVIN HAS A TARGET PRICE OF 50 SEN FOR TDM WHICH IS SLIGHTLY BELOW 200% UPSIDE
HAPPY INVESTING
BEST REGARDS
Calvin Tan Research
Singapore
COMING UP NEXT
WRITE UP ON MAJU PERAK. DON'T MISS!
PLEASE BUY OR SELL AFTER DOING YOUR OWN DUE DILIGENCE