PROLEXUS (8966) ProXmask: The ProActive High Quality FACE MASK product of Prolexus that excels , Calvin Tan Research
Hi guys,
We are now in a Very Powerful Bull Run in Glove & Its related products.
Glove prices have shot past & broken into new records
Now that MCO is being uplifted slowly more and more people are leaving their homes for work or other purposes
A New Trend or New Norm or New Normal is emerging
People are donning face masks
To confirm this from Singapore I called my Friend in Johor.
He said 9 out of 10 people now wear a face mask when they leave their home
Not satisfied,  I phoned my Remisier Friend in KL. He said in almost 10 out of 10 wear a face mask in his place
See
Now I already knew Prolexus also doing face mask. But this NEW DEVELOPING STORY intrigued me
Malaysia has 33 million people plus 2 million foreign workers. Singapore has 5.5 million people with 1 million foreign workers
Combined there will be more than 40 Million people in Malaysia & Singapore
Singapore has made it Compulsory for all its people to wear a face mask on leaving home
Malaysians too, have been strongly encouraged to wear face mask on leaving home
As Malaysia moves to CMCO, Health D-G says masks still not mandatory but encouraged
Monday, 04 May 2020 06:32 PM MYT
Health director-general Datuk Dr Noor Hisham Abdullah said the wearing of face masks is not mandatory but very much encouraged in public areas. — Picture by Yusof Mat Isa
KUALA LUMPUR, May 4 — The wearing of face masks is not mandatory but very much encouraged in public areas, Health Director-General Datuk Dr Noor Hisham Abdullah said today.
Dr Noor Hisham instead stressed the need to maintain a safe distance of at least one metre apart from each other, as well as ensuring clean hands.
"Firstly, wearing face masks is encouraged, so it's not mandatory but it is very, very much encouraged, especially if we are in public places or areas with crowds. So we encourage to wear face masks, but now it's not compulsory.
So for Malaysia wearing face mask is not compulsory yet but listen again
but it is very, very much encouraged, especially if we are in public places or areas with crowds
Aha!
So Calvin takes another look at Prolexus. Prolexus has ProXmask 
Plus as Calvin digs deeper into Prolexus = SURPRISE!!  SURPRISE!!
Calvin discovered a whole lot more about Prolexus
First see
WHOA! IT CLAIMS TO TO VERY SPECIAL WITH 5 LAYER PROTECTION
Now Calvin has been wearing the usual non woven blue face mask in Singapore
I could hardly breathe wearing it. As i go for brisk walk  I felt suffocating. Until I changed into a better face mask. Now i can breathe
I think many people after wearing the normal facemask will buy ProXmask for a welcome change
Ok now many other companies are also rushing to set up face mask manufactures or imports
But Prolexus is already producing 50,000 a day and selling well in Lazada, other online platforms & thru retail
See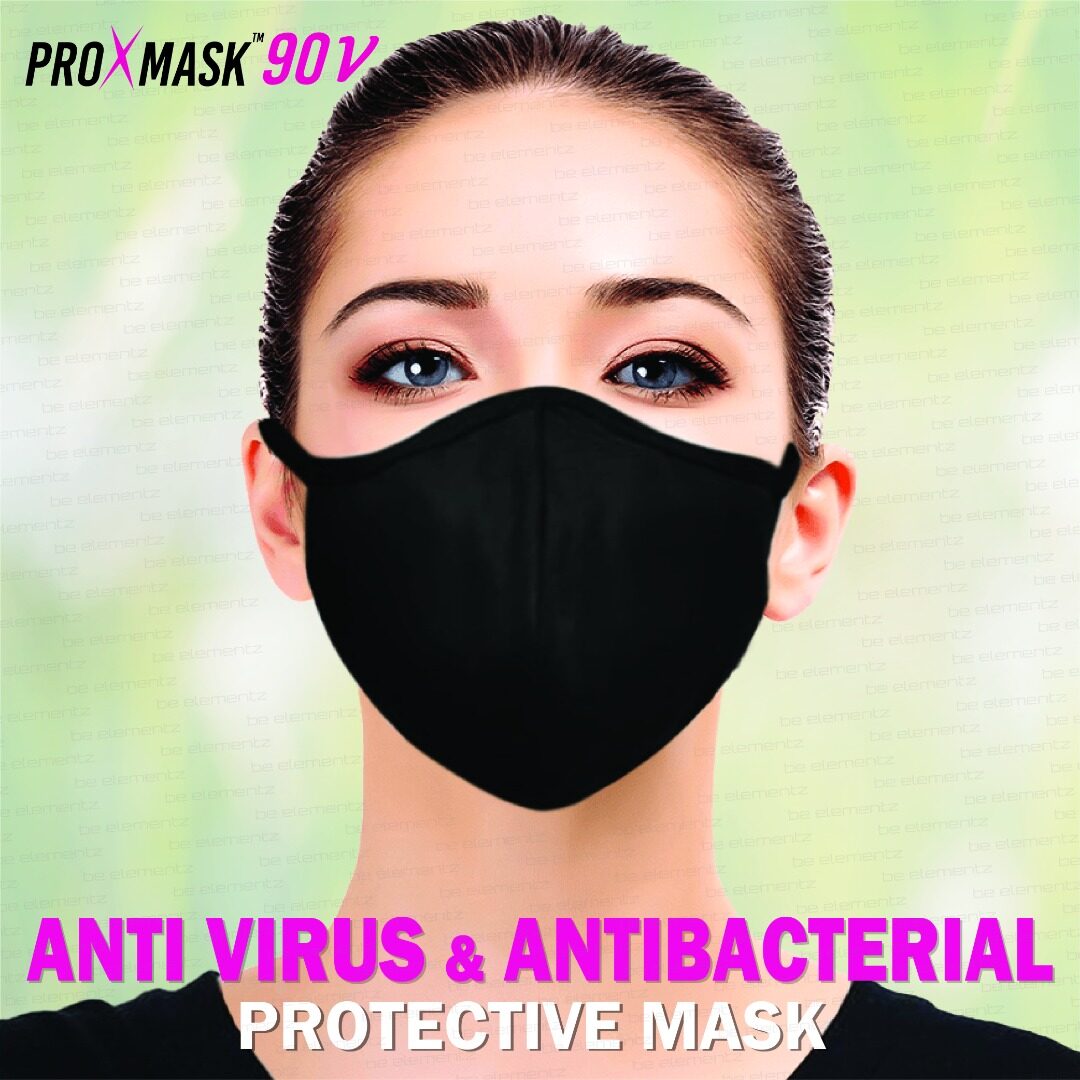 ProXmask™90V – 5 Layer Anti Virus Protective Mask with Excellent Filtration (BFE), Anti-Microbial and Water Repellent. Reusable up to 20 Washes. Selling at RM88/2pcs per pack
VERY GOOD SELLING PRICE
Why?
BECAUSE IT IS 5 LAYER DESIGNER FACE MASK PLUS CAN WASH 20 TIMES
Ha! Looking at this revolutionary product sets me inquiring more
And I found out!
Prolexus is a compound of two words
Pro as in Pro – active (Opposite of Reactive)
So Prolexus people are professional Proactive people
In MCO lock down they invented a New Product
Lexus?
It comes from
lexus (noun) meaning an indivual possesing great 
potential
, beauty as well as an 
immense
 ammount of drive, 
pleasant
 dissposition, good natured. extremly intelligent, very beautiful with a very unique sense of humor.
WAH!
Prolexus means Prone to have potential, pleasant disposition with an immense ammount of drive
No wonder Prolexus moves ahead of time! It is selling and selling lots and lots of High Quality ProXmask while others are just starting? Too bad for them
Now Calvin took a deeper look into Prolexus
It is manufacturing for World Reknown Brands like NIKE, UNDER ARMOUR, CONVERSE, DISNEY, GAP & OTHERS
THESE ARE AMAZING WORLD CLASS COMPANIES
PROLEXUS ARE CONTRACT MANUFACTURING SPORTS WEAR FOR THEM
AND VERY SURPRISING
WHEN CHINA WENT INTO LOCK-DOWN NIKE WENT ONLINE. AND SALES IMPROVED BY 30% IN ON LINE SALES.
NOW THAT NIKE & OTHERS ARE OPENED FOR BUSINESS IN CHINA MANY CHINESE ARE FLOCKING TO BUY SPORTS SHORT & SHIRT FOR EXERCISE (AFTER LOCKED IN AT HOME SO LONG)
SO BUSINESS GOOD FOR NIKE MEANS BUSINESS GOOD FOR PROLEXUS AS WELL
NO WONDER THE BOSS ARE BUYING PROLEXUS SHARES
SEE
MR LAU MONG YING
29-Apr-2020

Acquired

80,000

0.499
MR LAU MONG YING
28-Apr-2020

Acquired

73,100

0.485
MR LAU MONG YING
27-Apr-2020

Acquired

16,400

0.475
MR LAU MONG YING
24-Apr-2020

Acquired

140,000

0.479
ENCIK TAUFIQ AHMAD @ AHMAD MUSTAPHA BIN GHAZALI
16-Mar-2020

Acquired

20,000

0.435
ENCIK TAUFIQ AHMAD @ AHMAD MUSTAPHA BIN GHAZALI
04-Feb-2020
Transferred
34,100
–
ENCIK TAUFIQ AHMAD @ AHMAD MUSTAPHA BIN GHAZALI
14-Jan-2020

Acquired

5,000

0.740
MR LAU MONG YING
14-Jan-2020

Acquired

20,000

0.755
MR LAU MONG YING
13-Jan-2020

Acquired

50,000

0.756
MR LAU MONG YING
10-Jan-2020

Acquired

30,000

0.762
MR LAU MONG FAH
03-Jan-2020

Acquired

15,000

0.810
MR LAU MONG YING
03-Jan-2020

Acquired

80,000

0.811
ONE MORE SURPRING DISCOVERY
A CHECK WITH PROLEXUS SHOWS BOTH LOCAL FUNDS AND FOREIGN FUNDS ARE IN ITS TOP 30 SHAREHOLERS