L&G (Stock quote 3174) LAND & GENERAL or LAND & GOLD (Top Reasons for buying (Calvin Tan)
Dear Friends, Fellow Investors who visit here,
My next stock pick is LAND & GENERAL or LAND & GOLD.
These are the Top Reasons why Calvin Tan Research has turned bullish on L&G
At 21.5 sen with NTA of 58 sen L&G is selling at 63% Discount to NTA. This gives us a Big Margin of Safety
2. High Dividend of 9%
At 2 sen dividend yearly for the last 5 years L&G gives the 2nd highest dividend yield after Tasek Cement. So it beats Classic Scenic, Apollo Food, Alaqar Reit (beating all other reits) and all other dividend paying shares of KLSE. Since L&G is in Net Cash Surplus it is able to continue its dividend payout.
3. A GROWING ENTERPRISE
Its recent Rights Issue to raise Capital was to purchase 4 Prime Assets. This is also done by Mah Sing, Scientex & SP Setia. Growth by expansion.
4. HIGHLY UNDERVALUE ASSETS
A look at the Book Value of L&G Land banks showed that L&G owns about 2,500 acres of Prime Freehold lands in Kerling. The book value is only 44 sen psf.
Current Bank Value for lands in Kerling & Kuala Kubu Baru is Rm3.00 psf. So if revalued L&G lands in Kerling should go up by 500%. And among its 4 Assets recently acquired is the 160 acres of freehold lands in Serendah. This is a timely acquisition as GEELY is going to invest BIG TIME into Proton City of Tg Malim
5) L&G Land Banks in Kerling & Serendah will go up in Value when 60,000 Proton Staff relocate to Tg Malim. Just like the towns of Rengit & Desaru jumped in value by 300% to 500% due to Petronas RAPID that caused an influx of 70,000 workers into this booming region. So the expansion of Proton City due to GEELY Jv with Proton in Tg Malim will create multi year boom for all Real Estates here.
From L&G 2016 Annual Report:
Scroll down to Properties owned by L&G
2 Ladang Kerling Mukim Kerling District of Ulu Selangor
Rubber and oil palm estate. Freehold.
1,009.71 hectares. Book Value Rm48,146,000
So LG has 1,009.71 hectares of Freehold Lands in Kerling (15 minutes from Proton City of Tg Malim)
To convert hectares to acres
1,009.71 x 2.471 = 2,494.99 acres. That's almost 2,500 acres.
How many sq ft
So 2,494.99 x 43,560 = 108,681,764.4 sq ft
Its total book value is Rm48,146,000
And how much per sq ft?
So Rm48,146,000 divides by 108,681,764.4
= 44.29 sen per sq ft.
WOWEE!
The current land prices according to lands in Perling & Kuala Kubu Baru starts from Rm3.00 to Rm10.00 psf. Bank valuation is about Rm3.00
So if L&G wants to it can follow HapSeng, Eg, Seacera or Fiamma's examples & just revalue its lands and assets & book them as profit.
So from 44.30 sen to Rm3.00 psf L&G will see a jump of 677%!  WHOPPEE!
And Rm3.00 psf at 43,560 sq ft (per acre) would mean that each acre is worth Rm130.680K
For 2,494.99 acres?
So 2,494.99 x Rm130,680
= Rm326 Millions
Ha! If L&G wanted to it could just sell off these lands for its recent Asset Acquisitions in stead of raising CASH by Rights Issue. Never mind. If sold L&G will be able to give out 5 or 6 yearly dividends of 2 sen from this Asset Disposal alone. So 9% dividend is assured for the next 6 years for all happy holders of L&G shares? (Note further: L&G already in NET CASH Position even without Assets disaposal. So if more CASH comes in L&G might even raise dividend to 3 or 4 sen?)
6) Top Holders of L&G are Mayland, savvy investors like Lim Pei Tiam & Tan Chong Koay of PHEIM Funds
The recently concluded RI saw Mayland increased its position. So is Lim Pei Tiam. Lim is a banker for 20 years. Other shares of great success by Lim was Super Enterprize (Up 200% & taken private), Kheesan & Pohuat (also up 200%) Lim is 2nd Top holder of Pohuat.
Tan Chong Koay has 3 separate Pheim Funds in Top 30 shareholders of L&G. Pheim recently made 200% from Penta from its price surge.
Coming in at
Top 12.  Citigroup Nominees (Asing) Sdn Bhd CEP for PHEIM SICAV-SIF
7,512,400 (PHEIM has 7.5 million L&G shares)
Coming in at Top 22. HSBC Nominees (Asing) Sdn Bhd  And Co Boston for PHEIM Asean Equity Fund (TCSB)
3,379,000 (PHEIM Fund at Top 22 with 3.379 million shares)
Coming in at Top 30 CIMB Group Nominees (Tempatan) Sdn Bhd  PHEIM Asset Management Sdn Bhd for Progressive Insurance Berhad (A/C231)
2,521,000 (Again at Top 30 PHEIM chose to invest 2.5 million L&G shares for Progressive Insurance
Why is Tan Chong Koay so bullish on L&G? Tan Chong Koay made a chun chun call  in Pentamaster from Rm1.20 to over Rm3.70 (up 200%)
Can we expect L&G to go up 100% or 200%?
7)  L&G share price has fallen to multi year low of 21.5 sen – Its downside is well cushioned by 9% dividend yield & high NTA. And with coming good prospects of Tg Malim BOOM Due to GEELY manufacturing its World Champion SUV called LYNK 01 for export to ASEAN 10 nations of 620 millions & over 100 countries worldwide there will be a spillover boom for L&G's over 2,600 acres prime lands here.
Please invest your hard earned monies after due diligence
Best regards & cheers
Calvin Tan
Singapore
Note:
L&G is now controlled by Mayland. Mayland is a very successful developer of STRATEGIC PROPERTIES IN STRATEGIC LOCATIONS.
Mayland did very well even in recession years due to its
1) Strategically located Condos in Prime Locations
2) Excellent & Unique Design & Features with a touch of Class
3) Priced very competitively to sell fast!
See this Condo in Johor completed in Year 2002 (during bad times) & yet ALL SOLD OUT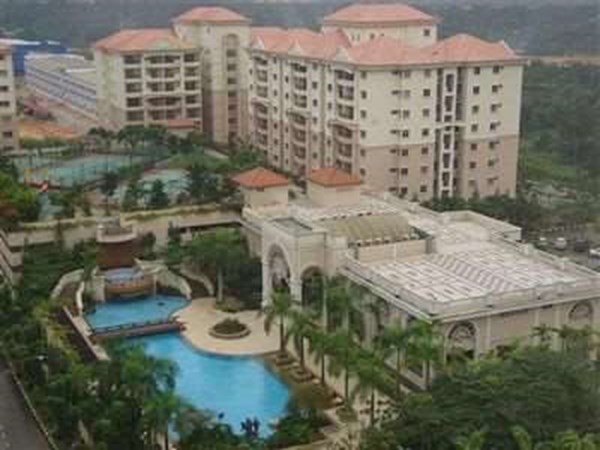 SUCCESS BEGETS SUCCESS
ALL SOLD OUT DUE TO LOCATION, DESIGN & ATTRACTIVE & UNBEATABLE PRICES!
That will be the forte of L&G or LAND & GOLD
Good luck!
Seth Klarman, an iconic and highly regarded value investor, once said that value investing, at its core, is the marriage of a contrarian streak and a calculator.
Now that L&G has fallen to 21.5 sen it is selling at a Whopping 63% Discount to NTA
This gives a 9% dividend yield.
Where got such bargains like L&G (LAND & GOLD)?