ECS ICT – Part of the ECommerce Future in Malaysia (For Companies. For Households. For Teens & Children)Calvin Tan Research
Hi guys,
After VenFx's EG and Uncle Koon's Gadang now I want to highlight our friend KcChongNz's ECS ICT as another Value Buy
I called for a buy on EG when it fell below 50 sen. I also called for a buy on Gadang when price fell below 70 sen. Both have now gone up in price.
Why is ECS now a buy at Rm1.03?
These are my findings:
1) At Rm1.03 with NTA of Rm1.54 ECS ICT is now selling at a nice 34% Discount to NTA which qualifies it As A Margin of Safety Stock. Ben Graham wants at least 30% discount to NTA as a Margin of Safety.
2) A Look at ECS Assets reveal surprising Cash & Cash Equivalents
CASH is Rm80,575,000 and Paid Up Capital is 180 Million shares
So Cash is 44.76 Sen of Rm1.03 or 43.4%
Now looking at it more carefully Its Cash has increased from Rm50 Mil to Rm80 mil last quarter. The extra Rm30 mil is from sale of Inventories.
Note this
Inventories  89,588,000 (NOW)  122,980,000 (LAST YEAR)
Aha. CASH CAME FROM CASHING OUT OR PARING DOWN OF  INVENTORIES FROM RM122 MILLIONS TO RM ABOUT RM90 MILLIONS WHICH IS LESS BY RM32 MILLIONS
FROM HERE WE STILL SEE RM89.5 MILLIONS AS INVENTORIES
WHAT ARE THEY?
ICT Distribution:  Desktop PC, notebooks, mobility devices and peripherals
Enterprise Systems:  Server, storage, software and networking products
ICT Services:  Services and maintenance
NOW THESE STOCKS OF GOODS CAN ALSO BE CONVERTED TO CASH AS WELL
RM89.588 MILLIONS OF 180 MILLIONS PAID UP CAPITAL WHICH TRANSLATES TO ANOTHER 49.7 SEN CASH EQUIVALENT
THAT MEANS ECS HAS A TOTAL OF 94.46 SEN CASH OR CASH EQIVALENT
THAT MEANS THAT AFTER DEDUCTING 94.46 SEN FROM RM1.03 WE ARE BUYING
ECS COMPANY FOR ONLY 8.54 SEN?
FOR ITS VAST BUSINESS SET UP WITH THOUSANDS OF RETAIL DISTRIBUTORS
FOR ITS 2 FACTORIES FROM DEBT DEFAULTERS
FOR ITS STRONG ESTABLISHED BRANDS
FOR ITS EXCELLENT LEADERSHIP AND GUIDANCE FROM SINGAPOREAN INVESTORS & BOSSES?
ABOVE ALL
FROM ITS UPCOMING SUN RISE INDUSTRY OF E COMMERCE, E TRADING, E LEARNING, E BANKING & MORE!
1) FROM BUSINESSES
THE ANNUAL REPORT OF ECS FLASHED WITH THIS CAPTION
DRIVING THE E COMMERCE REVOLUTION
INDEED OUTSIDE CHINA JACK MA OF ALIBABA IS SETTING UP THE FIRST DIGITAL FREE TRADE ZONE IN MALAYSIA
TENS OF THOUSANDS OF MALAYSIAN SMEs ARE ENCOURAGED TO PARTICIPATE IN THIS WORLD CHANGING REVOLUTION OF SELLING GOODS AND SERVICES ONLINE
2) FROM HOUSEHOLDS
CURRENTLY E COMMERCE IS ONLY 2% IN MALAYSIA. SO THERE IS NO SATURATION YET FOR A LONG LONG TIME TO COME. 98% OF MALAYSIAN HOUSEHOLDS HAVE YET TO JOIN THE BUYING SPREE ONLINE
Let me relate my experience.
Last week in Singapore my computer CBU failed. So I went to Jurong Point to shop for a new one.
Ha! The cheapest one from CHALLENGER (Computer shop)  Cost S$800 or Rm2.400
Then I checked with LAZADA (Spore). I got one for S$170 (about rm510). That's A Nice saving of almost 80%
But the brand I bought from LAZADA is about S$400 among less expensive Shopping Complex. So still save by more than 50%.
Last year I bought 3 Airconds for my house in johor
THE FIRST ONE I BOUGHT IT FROM A SHOP IN TAMAN PERLING SELLIING ELECTRICAL GOODS
COST OF INSTALLATION WITH MIDEA AIRCON 1 HP SPLIT WAS RM1,000
THEN I SEARCHED ONLINE IN LAZADA (MALAYSIA)
I GOT 2 YORK 1 HP SPLIT AIRCOND FOR ABOUT RM700 EACH. THEN I CALLED MARAN THE AIRCON GUY TO SET IT UP FOR RM250 COST. TOTAL WAS ABOUT RM950
SO BY BUYING ONLINE I GOT A BETTER QUALITY AIRCOND AND CHEAPER!!
NOTE
IN LAZADA RIGHT NOW MIDEA 1 HP SPLIT AIRCON IS SELLING FOR ONLY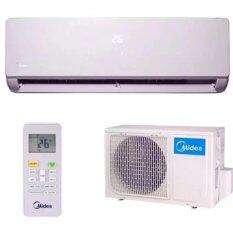 SO IT IS ONLY A MATTER OF TIME THE REST OF 98% OF MALAYSIAN HOUSEHOLDS WILL LEARN TO BUY ONLINE
AND ECS HAS HUGE POTENTIAL INDEED.
3) FROM TEENS, YOUNG ADULTS, CHILDREN AND A FEW OLD SENOIRS PLAYING COMPUTER GAMES ON IPHONES AND ESPECIALLY IN NEIGHBOURHOOD COMPUTER LAN GAMES SHOP
Last time when I was small I used to catch spiders, play marbles and tops, fly kites and play hide and seek
TODAY CHILDREN ARE ALL ADDICTED TO COMPUTER GAMES DAY AND NIGHT EVERYDAY, THROUGHOUT THE WHOLE YEAR!
THIS PHENOMENAL DOPE OF ADDICTION FOR YOUNG PEOPLE WILL NEED LOTS AND LOTS OF PRODUCTS FROM ECS ICT
HOW MANY EVENINGS WHEN I VISITED LAN GAMES SHOPS TO DO SOME INTERNET RESEARCH I HEARD SHOUTING AND SCREAMING AMONG THESE FRENZIED YOUNG PEOPLE SHOOTING AT CHARACTERS IN THE COMPUTERS.
SURPRISINGLY SOME OF THESE YOUNG GUYS STAYED UP ALL NIGHT TO PLAY AND PLAY NON STOP.
SO JUST THINK CAREFULLY AND LOOK INTO THE FAR FUTURE WHEN TELEKOM HAS PENETRATED INTO ALL PARTS OF MALAYSIA IN ITS NOOKS AND CORNERS
YEARS BACK I READ THAT INTERNET PENETRATION IN KOREA WAS OVER 90% WHICH MALAYSIA HAS NOT REACHED EVEN 30%. SO I SAW THE FUTURE OF INTERNET FIBER OPTIC
SO I AND JOHOR BUDDIES ALL LOADED UP ON OPCOM FROM 60 SEN TO 35 SEN. TODAY OPCOM IS 94 SEN.
I SEE THE SAME WITH ECS ICT AT RM1.30
I THINK IT SHOULD TRADE ABOVE RM2.00
HOW FAR HIGHER IT WILL GO FROM RM2.00 THEN IS YET TO BEEN SEEN
BEST REGARDS
Calvin Tan Research
Singapore