COMPLETE LOGISTIC – IS COMPLETELY LOGICAL, Calvin Tan Research
Dear Friends,
COMPLETE LOGISTIC. As the name implies it has LOGISTIC BUSINESS that is COMPLETE
ALL ENCOMPASSING LOGISTIC ON SEA AND LAND. FROM WAREHOUSES TO MORE BONDED WAREHOUSES
ITS SET UP IS COMPLETE. MORE SO IN THE AGE OF THE FOURTH INDUSTRIAL REVOLUTION OF THE DIGITAL ECONOMY!
At the turn of the last century with the advent of the Motor Car – horse drawn carriages were rendered obsolete.
So ECommerce will render the traditional way of shopping obsolete. New forms of businesses have emerged. Those that embrace change will survive. Those that clung on their old ways like TOYS R US will die. And with the Direct Sale of Goods from Factories/Warehouses to homes – the Middle Men of Wholesale and Retail Sale from Shopping Malls will be bypassed – leading to the Closure of Malls One by One all over the planet earth.
The Two Key Words of ECommerce is The Saving of TIME & MONEY (How much? Expect to work only 3 hours out of 13 hours. And Savings from 30% to 80%)
A Conventional Business needs a Huge Store Front. Mostly in Expensive Shopping Malls. It has fixed opening hours: 9am to 11pm? Sales persons are employed to man these goods whether there are customers or not. So You Spend A Fortune in Rental. You also spend a Huge Amount of Time Waiting for people to come.
ECommerce Reverses this process
No Need to rent Expensive Shopping Mall at Rm20 psf to Rm30 psf. A Warehouse at Rm1.00 to Rm1.50psf will do. Only 5% or a fraction of the cost.
And no need to employ Sales Troop entertaining walk in customers – sometimes none at all at a prolonged period.
Only a few factory hands are employed to wrap & send the Goods in Store. And Goods go to Customers direct. Not Customers come & search for Goods.
GOODS GO TO CUSTOMERS DIRECT?
YES!
Last time we spend hours waiting for Taxi on Road Curbs. Now Grab Taxi comes straight to our Door Step.
Last time we go shopping for Goods. Now ECommerce deliver them right into our homes from Warehouses.
Same goes for our groceries. Red Mart will deliver Vegetables, Rice, Milk, canned food and all sundry stuff right to us.
2 Guys saw the long queue at Money Changers in Singapore. So they an idea!
They started Currency Exchange Home Delivery On-line.
Now no need to "GO" to Money Changers across traffic jams & long queueing to change money.
They "COME" to you.
Hungry?
Uber Eat & Panda Food deliver hot meals to "You" at home or office.
Even SingPost has now started a new innovation – A Mini Post Office in Every HDB Housing Estate.
Now you don't need to "Go" to the Post Office. The Post Office has "COME" to you. And you don't need to wait for the Postman to come either. It might take hours during the day as traffic is heavy. But with Your Neighbourhood Mini Post Office he can deliver it anytime at his earliest convenience – 12 noon, 3pm, 6pm, 9pm? Or midnight, 2am, 4am or 6 am also no problem when there is no traffic jam.
You can reject the delivered parcel if you are not sastified back to the locker. And you can also send letters or parcels. Just like sending them in a Normal Post Office.
This concept is a Total Revolution of how we do business.
Last week in Singapore my computer CBU failed. So I went to Jurong Point to shop for a new one.
Ha! The cheapest one from CHALLENGER (Computer shop)  Cost S$800 or Rm2.400
Then I checked with LAZADA (Spore). I got one for S$170 (about rm510). That's A Nice saving of almost 80%
But the brand I bought from LAZADA is about S$400 among less expensive Shopping Complex. So still save by more than 50%.
Last year I bought 3 Airconds for my house in johor
THE FIRST ONE I BOUGHT IT FROM A SHOP IN TAMAN PERLING SELLIING ELECTRICAL GOODS
COST OF INSTALLATION WITH MIDEA AIRCON 1 HP SPLIT WAS RM1,000
THEN I SEARCHED ONLINE IN LAZADA (MALAYSIA)
I GOT 2 YORK 1 HP SPLIT AIRCOND FOR ABOUT RM700 EACH. THEN I CALLED MARAN THE AIRCON GUY TO SET IT UP FOR RM250 COST. TOTAL WAS ABOUT RM950
SO BY BUYING ONLINE I GOT A BETTER QUALITY AIRCOND AND CHEAPER!!
NOTE
IN LAZADA RIGHT NOW MIDEA 1 HP SPLIT AIRCON IS SELLING FOR ONLY RM595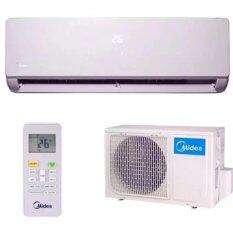 I got lucky so far. 2 York Aircond I bought almost 2 years still ok.
Some items I bought not so big as i thought. But all Ok for the price.
I would say i am at least 80% satisfied.
In Singapore the Computer CBU i bought got heavy sound. So I called the seller who is from Pandan Loop. He came and replaced it. See i am able to post this now?
Working well.
Btw
At Jurong Point Shop Rental is S$20 to S$30 pm (About Rm60 to Rm90 psf)
His warehouse in Pandan Loop cost only S$1.00 to S$1.50 psf or Rm3.00 to Rm4.50 psf
So he could really compete as his rental cost is only a mere 5%
THIS WILL SPELL THE DOOM OF MALLS ALL OVER THE WORLD.
But Companies with Warehouses will thrive.
Those that embrace this new technology will thrive. Those that failed to take heed will not survive.
Ha! With above short explanation let Calvin now show you why Complete Logistic is a Buy
1)At 56.5 sen with NTA of Rm1.12 COMPLETE LOGISTIC IS SELLING AT ALMOST 50% DISCOUNT TO NTA.
This 50% Discount is more than the 30% Discount required by Ben Graham As a Margin of Safety.
2) LAST QUARTER RESULTS SHOW POSITIVE GROWTH IN REVENUE, EARNINGS & NTA
Currency: Malaysian Ringgit (MYR)
SUMMARY OF KEY FINANCIAL INFORMATION
31 Mar 2018
INDIVIDUAL PERIOD

CUMULATIVE PERIOD

CURRENT YEAR QUARTER

PRECEDING YEAR
CORRESPONDING
QUARTER

CURRENT YEAR TO DATE

PRECEDING YEAR
CORRESPONDING
PERIOD

31 Mar 2018

31 Mar 2017

31 Mar 2018

31 Mar 2017

$$'000

$$'000

$$'000

$$'000

1
Revenue

29,802

27,065

123,204

117,424

2
Profit/(loss) before tax

2,359

-81

11,397

12,200

3
Profit/(loss) for the period

2,042

-698

9,534

9,697

4
Profit/(loss) attributable to ordinary equity holders of the parent

2,018

-735

9,415

9,544

5
Basic earnings/(loss) per share (Subunit)

1.60

-0.60

7.60

7.80

6
Proposed/Declared dividend per share (Subunit)

0.00

0.00

0.00

0.00

AS AT END OF CURRENT QUARTER

AS AT PRECEDING FINANCIAL YEAR END

7
Net assets per share attributable to ordinary equity holders of the parent ($$)

1.1200

1.0500
EXCELLENT ALL ROUND GROWTH FROM LAST YEAR QUATER.
3) ON 28th March 2017 Complete Logistic share price closed at Rm1.09. Today it is only 56.5 sen (Price crashed by 49%)
So We are Now Buying It at even cheaper by 49% with increasingly bright prospect of Jack Ma Officially Launched the First Digital Free Trade Zone in Malaysia (Outside China)
4) While Its Share Price has gone down by 49% the NTA of COMPLETE has gone up from Rm1.05 to Rm1.12 (Up 6.6%)
Why NTA grew?
Answer:
COMPLETE LOGISTIC BUILT AND  2 MORE WAREHOUSES.
Management cautioned that both Land & Sea Transport are stagnating so they did not expand more Fleet of Ships or Trucks but Built New Warehouses in Strategic Locations in anticipation of the surge in Warehousing Demand
And they are Chun Chun Indeed!
See
Warehouses reach for the sky as urban demand soars
High occupancy rates in big economies are driving a wave of investment in the sector
The only way is up: multistorey warehouses are becoming more common Share on Twitter (opens new window)  Conor Sullivan MAY 21, 2018
There are 2 Types of Warehouses. Normal & Bonded
COMPLETE LOGISTIC has both.
A Bonded Warehouse is One in which Imported Goods are stored before actual importation clearance by Customs as Duty has not been paid yet.
And Goods/Vehicles are not allowed to leave a Bonded Warehouse until Clearance is given.
Why the Need?
If Importers want to re export to a 3rd country.
5) THE INSIDERS KNOW WE E FREE TRADE ZONE – FUTURE BUSINESS WILL RAMP UP
So they are loading up cheap COMPLETE shares
See
DOLPHIN ASSETS SDN BHD
23-Jan-2018

Acquired

2,100,000

0.000
MR LAW HEE LING
23-Jan-2018

Acquired

2,100,000

0.000
MR LEON LAW LI YION
23-Jan-2018

Acquired

2,100,000

0.000
DOLPHIN ASSETS SDN BHD
11-Jan-2018

Acquired

44,900

0.000
MR LAW HEE LING
11-Jan-2018

Acquired

44,900

0.000
MR LEON LAW LI YION
11-Jan-2018

Acquired

44,900

0.000
DOLPHIN ASSETS SDN BHD
10-Jan-2018

Acquired

83,000

0.000
MR LAW HEE LING
10-Jan-2018

Acquired

83,000

0.000
MR LEON LAW LI YION
10-Jan-2018

Acquired

83,000

0.000
DOLPHIN ASSETS SDN BHD
09-Jan-2018

Acquired

20,000

0.000
MR LAW HEE LING
09-Jan-2018

Acquired

20,000

0.000
MR LEON LAW LI YION
09-Jan-2018

Acquired

20,000

0.000
MR LEON LAW LI YION
03-Jan-2018

Acquired

75,000

0.000
DOLPHIN ASSETS SDN BHD
03-Jan-2018

Acquired

75,000

0.000
MR LAW HEE LING
03-Jan-2018

Acquired

75,000

0.000
MR LEON LAW LI YION
02-Jan-2018

Acquired

30,000

0.000
DOLPHIN ASSETS SDN BHD
02-Jan-2018

Acquired

30,000

0.000
MR LAW HEE LING
02-Jan-2018

Acquired

30,000

0.000
MR LEON LAW LI YION
29-Dec-2017

Acquired

95,200

0.000
DOLPHIN ASSETS SDN BHD
29-Dec-2017

Acquired

95,200

0.000
MR LAW HEE LING
29-Dec-2017

Acquired

95,200

0.000
DATIN NORAINI BINTI MUHAMMAD SALLEH
27-Jan-2016

Acquired

100,000

0.620
DATO' DR IBRAHIM BIN AHMAD
27-Jan-2016

Acquired

100,000

0.62