A FINANCIAL TORNADO CAN DESTROY ALL GROWTH STOCKS EXCEPT DEAD VALUE STOCKS, Calvin Tan Research Author: calvintaneng | Publish date: Sat, 16 Jun 2018, 03:24 PM
In the recent  PH Victory over BN in GE14 Election – A Devastating Tornado Destroyed Many Construction Related Stocks.
The Only Exception were  "Dead Value" Stocks Buried Out of Sight. So they are safe from the selling carnage!!
See How Real Tornadoes Wiped off All Fruit Trees
In a 250 miles Tornado Cocunuts became Flying Missles like Bowling Balls
See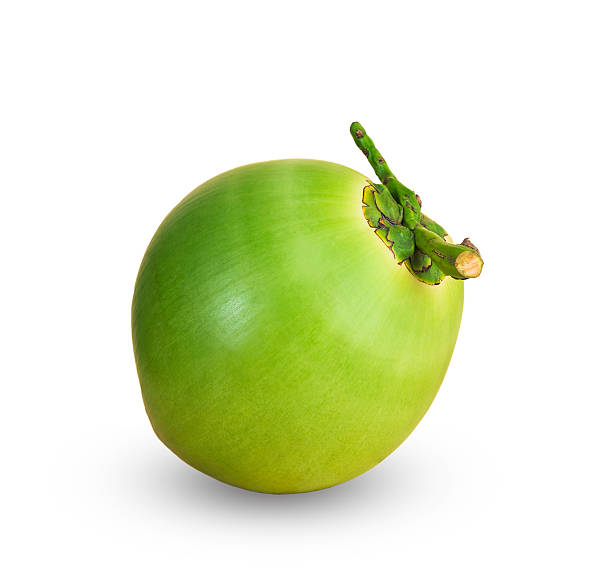 At 250 miles per hour Strong Wind snaps Coconut trees like matchstick & Coconuts turn into Bowling Ball Missile
All vegetation above ground also get wiped off.
So Growth Stocks can be totally destroyed
Only DEAD STOCKS BURIED OUT OF SIGHT ARE SPARED
See
Let;s See the Collapse of Some Strong Growth Stocks
1) GKENT
On May 8th 2018 George Kent closed at Rm3.94
GKent current share price is only Rm1.49
So Gkent has crashed by 63%.  Huhuhu!!
MyEG was Rm2.58 on 8th May 2018
Current price for MyEG is 96.5 sen
So MyEG has collapsed by 63%. Aiyoyo!
Both GKent & MyEG in the same pirated boat?
Now let's take a look at Calvin's 5 Stock Picks for i3 Investors 2017 Stock Challenge
There were 5
Namely: Bj Corp, PBA, OPCOM, BPuri & Dutaland (All did badly but losses were only a few per cent?)
How about now? All had forgoten about these DEAD VALUE STOCKS?
Hmmm? Let's SEE:
1) Bj CORP was traded at 30.5 sen on May 8th 2018
Current share price of Bj Corp is 34 sen
Whoa! Bj Corp is up 11%
2) PBA closed at Rm1.14 on May 8th 2018
Today PBA is Rm1.22
So PBA is up 7% (This is still twice FD rate)
3)  45.5 to 60.5 sen was the Last Traded Price for OPCOM on May 8th 2018
OPCOM surged to a high of Rm1.17 after PH won the GE14. In opposite direction to GKent or MyEG (both hot stocks that fell 63% each) those who bought OPCOM gained from 157% to 93%
Even at current closing price at 88 sen for OPCOM
all still make 93% to 45%. Wahaha! So much for dead Value Stock!!
4) BPuri was 27.5 sen on May 2018
Now it is still at 27.5 sen. So it is status quo. Ok. Perfectly Ok compared to the carnage suffered by so many others dropping 30% to 60%
5) Dutaland was 54 sen on May 8th 2018
Today Dutaland closed at 52 Sen. But adding recent dividend of 5 sen Dutaland is actually 57 sen
So from 52 sen to 57 sen is still a net gain of 9.6%
If you have bought Dutaland at 39.5 sen when Calvin gave Strong Buy Call?
You gain would have been a very nice 44%
All these Above Figures are Real Facts (not one plucked out of thin air. All who are truely honest can study all the details carefully TO FIND OUT THE TRUTH
See what this fella want
Posted by davidkkw79 > Jun 16, 2018 12:13 PM | Report Abuse 
Honesty more important than your imagination or plausible learning excuse.
WARMEST REGARDS
Calvin Tan Research
Singapore
NOW IF YOU ARE ABSOLUTELY HONEST THEN ADD UP
BJ CORP  = 11%
PBA = 7%
OPCOM = 93%
BPURI = 0%
DUTALAND = 9.6%
GRAND TOTAL : A WHOPPING 120.6% GAIN FROM 5 DEAD VALUE STOCKS!!!
NOW SEE WHO IS SPEAKING THE TRUTH & WHO ARE FOUND LYING IN i3 FORUM?
BETTER WAKE UP!!!!
 Hi guys,
NOTE MY POST CAREFULLY
"A FINANCIAL TORNADO?
A TIME OF PANIC SELL DOWN DUE TO BLACK SWAN EVENT
CAN DESTROY ALL GROWTH STOCKS (LIKE 1997/98 ASIAN FINANCIAL CRISIS.
EXCEPTION ARE THINGS WELL PROTECTED IN THE PATH OF SELLING CARNAGE.
SO THOSE DEAD STOCKS WHICH ARE ALREADY SOLD DOWN TO ROCK BOTTOM CANNOT GO DOWN MUCH FURTHER
THAT'S WHY CALVIN HAS A 3RD RULE
"HE THAT IS LOW NEEDS FEAR NO FALL"
AS GROWTH OR DIVIDEND STOCKS HAVE CRASHED SO BADLY… IT IS TIME TO SWITCH OUT FROM VALUE STOCKS TO GROWTH OR DIVIDEND PLAYS.
AFTER THE STORM THERE WILL BE NEW GROWTH
THIS IS ONLY FOR THOSE WHO HAD SURVIVED THE STORM AND NOT GET WIPED OFF
AS MARK MOBIUS SAID
"IN GOOD TIMES BUY BAD STOCKS. AND IN BAD TIMES BUY GOOD STOCKS (SOLD DOWN)"
AS TODAY IS OUR LORD'S DAY.
TIME TO VISIT WWW.CHICK.COM